The Premium Tennis Racquet Service in Melbourne's East!
Further Information about our Stringing:
As a CET customer all your racquet's data is logged in a database. This ensures that every restring is consistent and according to your records.
We string on a precise modern electronic machine with 6 point frame support.
We string with your required tension in lbs or kg and can offer expert advise on that.
With our modern equipment we can measure stringbed stiffness (DT) and match racquet strings.
Our standard is to use 1-piece and 2-piece string patterns according to the racquet manufacturers' string pattern specification.
For more specialised requirements we have experience with various ATW and 50/ 50 string patterns.
We have our own knots but also offer Pro/Parnell knots if required.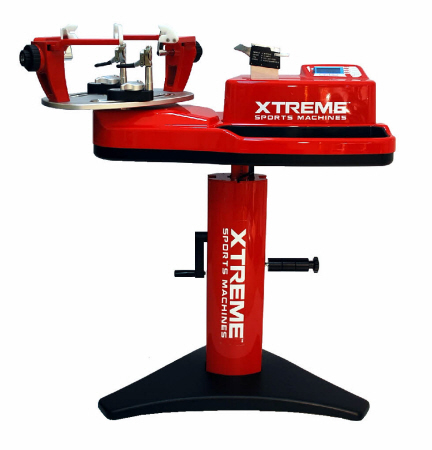 Further Information About Racquet Customization
Changes of the grip size or full matching of multiple racquets to the same specifications - we do it all!
We use regularly calibrated equipment and computer analysis.
Racquet weight down to 1.0 gram
Balance point down to 1/4 of a point
Some of our most common techniques to modify Balance Points and Weight are:
Lead tape on frame, under head protector and under grips
Weight chips inside handles
Silicon in handles and hoop